Gem and Mineral Show Tucson 2015
What do you mean you've never heard of the Tucson Gem Show? Do you live under a rock?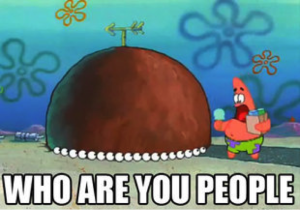 It is that glorious time of year, when Tucson, AZ hosts one of the largest Gem, Mineral, and Fossil Shows in the world. For the first two weeks of February, people from across the globe gather here to buy, sell, and trade, and of course enjoy our gorgeous scenery and milder climate.
You can find dealers and exhibits all around the city, but there are a few shows and events that everyone really must experience. The vendors are great, and you can find just about anything you can imagine– from gemstones, handmade jewelry, and to raw minerals, artwork, tools, beads, and much more.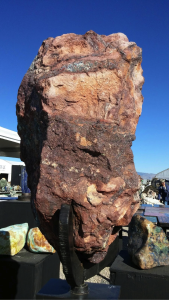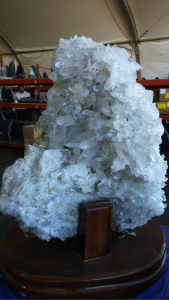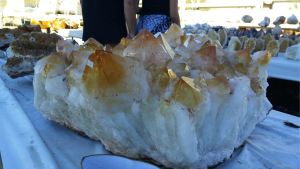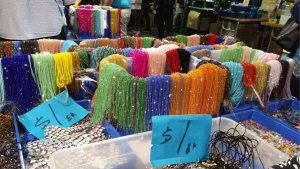 The first show I recommend, and which I generally go to at least twice, is the Kino Gem and Mineral Show at the Kino Sports Complex. It's huge, with indoor and outdoor tents and exhibits and an outdoor picnic area with food (although, I would very much like to put in a few food requests for next year.) Admission and parking are free.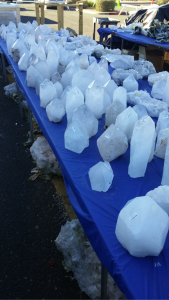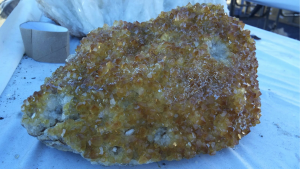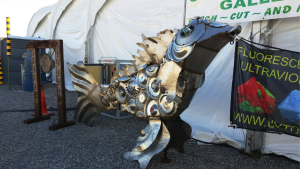 The next cool spot is I10 & 22nd St. The hotels near there are packed with a variety of dealers, and there is another giant tent set up on the east side of the highway.
Check Out the Upcoming Gem & Mineral Show Tucson 2015
My other favorite is the big event at the Tucson Convention Center, being held this weekend February 14 & 15, 2015. This is where you'll find some of the rarest, most beautiful specimens of gems and minerals found on Earth. Each time I've been to this show, I can't help but find a greater appreciation for the planet and marvel at how extraordinary are the creations of its processes. Tickets are $10 (or $17 for both days) and you have to pay to park there as well.